At the MAX creative conference, Adobe introduced three new AI models in the Firefly family: Firefly Image 2, Firefly Vector, and Firefly Design.
According to the press release, the new models will enable significant advances in image editing, design, and vector graphics.
Firefly Image 2 is better at generating photorealistic images
The Firefly Image 2 model builds on the original Firefly image model and represents a new generation of generative artificial intelligence for image editing, according to Adobe. It includes enhanced features for higher image quality and more creative control, including
Generative Match: Users can create content in the style of reference images.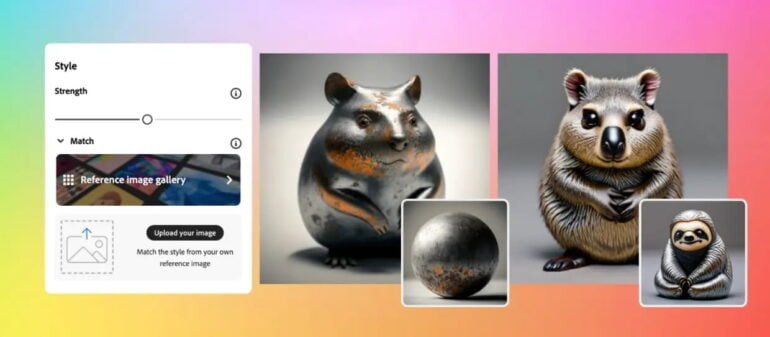 Photo and art: Firefly 2 automatically or manually distinguishes between art prompts and photo prompts. The latter offers higher photorealistic image quality and lets you adjust depth of field, motion blur, and field of view like a camera.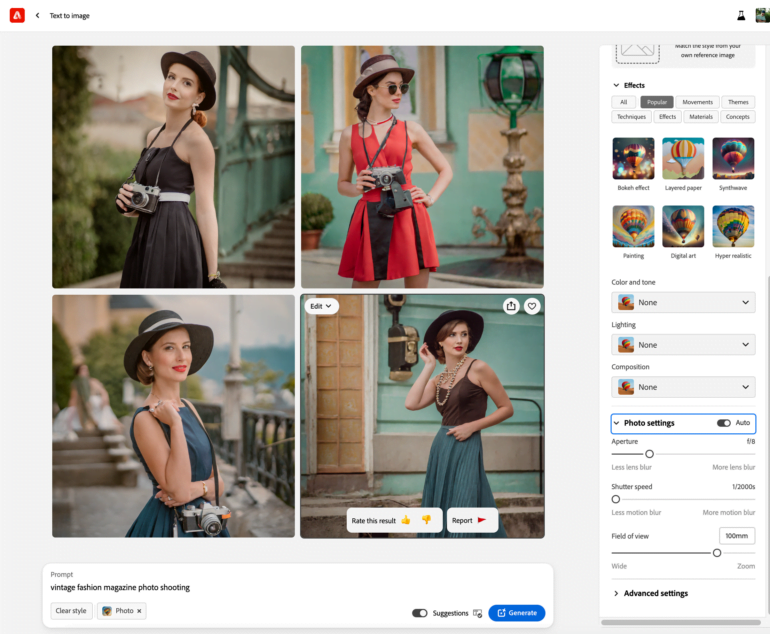 Share generated images via link and save to Creative Cloud
Negative prompts
More knowledge about landmarks and cultural symbols
Improved text input and prompt guidance
In particular, Firefly 2 seems to produce more photo-realistic results than other image models. For the examples below, the prompt "Happy 50-year-old man with a beard shopkeeper in a pastry shop showing off cookies and thumb up gesture" was used.
Firefly 2 follows text input more closely, according to Adobe's Kris Kashtanova. If only one thumb is requested, only one thumb is generated.
"Midjourney, SDXL, and DALL-E 3 look like a photorealistic digital illustration, not a photo. Firefly Image 2 looks like a photo that could be taken with a camera. It's just the way all those models were trained," Kashtanova explains.
With the new model, Adobe is also introducing a new billing model. In the future, paid Creative Cloud plans will include a fixed number of Generative Credits that can be used to generate content. Once exhausted, customers will be able to purchase additional credits on a flexible basis, starting at $4.99 for 100 credits. On November 1, Adobe will also increase prices on certain plans, as announced in September.
Recent analysis and insider information shows how expensive generative AI is for technology companies to develop and deploy.
Firefly Vector Model for vector graphics
The Firefly Vector Model is the world's first generative AI model for vector graphics, according to the press release. It enables the new Text to Vector Graphic feature in Illustrator, which Adobe says makes it easy to create vector graphics from text. The model takes care to sort all elements logically and can also create color gradients and seamlessly repeatable patterns.
Recommendation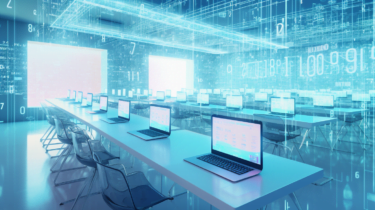 Text to Vector is not yet available in the Firefly web application and is marked as "under development". Adobe did not give a release date at MAX or in the press release. The feature will first launch in beta in Adobe Illustrator.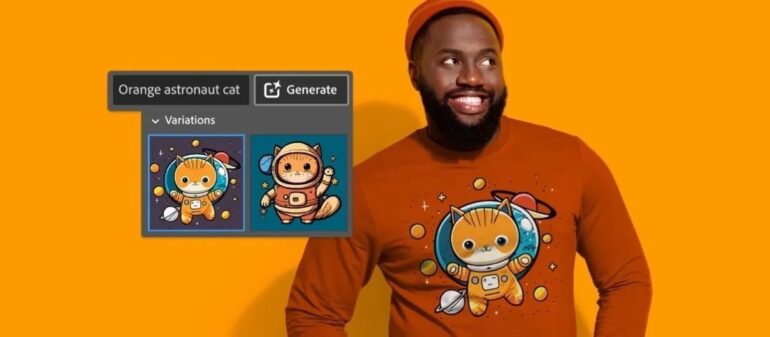 Also, available in beta in the desktop application are Retype and Mockup. Retype lets you edit text in an image by identifying matching fonts from the Adobe font library. Mockup quickly turns graphics into mockups of real products.
Firefly Design for template generation
The Firefly Design model automatically generates templates that can be edited using the new "Text to Template" tool in Adobe Express.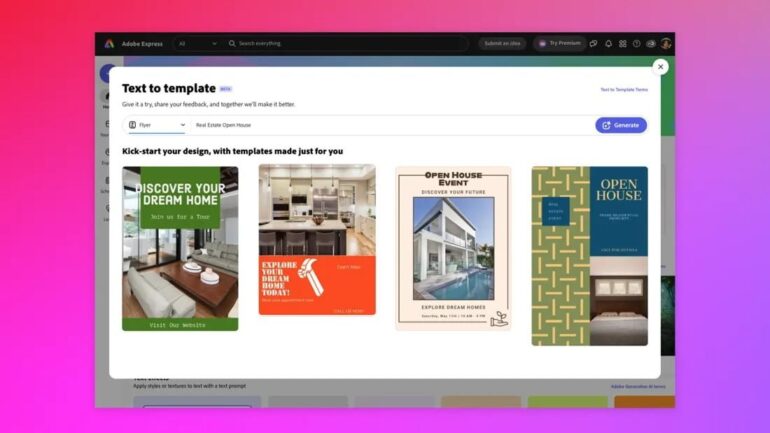 In addition to the updated Firefly models, Adobe also introduced a new system for tagging AI-generated content. A few months after the introduction of the first Firefly generation, competitors such as OpenAI with DALL-E 3 and Midjourney with v6 have also introduced new models or have them in the pipeline.