A new study from the Pew Research Center predicts that women, Asians, and higher-skilled, higher-paying jobs will be most affected by the AI shift.
According to the study, 19 percent of Americans in 2022 had jobs with high AI exposure, where their primary tasks could be replaced or augmented by AI. This compares to 23 percent with low exposure. The remaining roughly 60 percent of jobs were a mix of the two.
The analysis is based on data on the importance of 41 key occupations in 873 occupations from the U.S. Department of Labor's Occupational Information Network (O*NET, version 27.3). These occupations were classified by the Pew research team as having low, medium, or high exposure to AI.
Jobs with AI exposure in the top 25 percent of "high exposure" occupations were classified as most exposed. Jobs with AI exposure in the top 25 percent of "low exposure" occupations were classified as least exposed.
OpenAI took a similar approach in its study on the impact of LLMs with tools on the labor market, published in March, and found similar results.
AI shift more likely to affect college graduates
The jobs most affected by the AI shift are often higher-paying jobs that require more analytical thinking, for which a college degree can be an asset, according to the study.
Those with at least a bachelor's degree are also more than twice as likely to be augmented or replaced by AI than those without a college degree, according to the study (27 percent versus 12 percent).
The study cites jobs such as analyst, tax professional, technical writer, web developer or business manager as examples of high and medium exposure. Veterinarians, salespeople and interior designers are also affected. Traditional occupations such as barber or firefighter would have low exposure.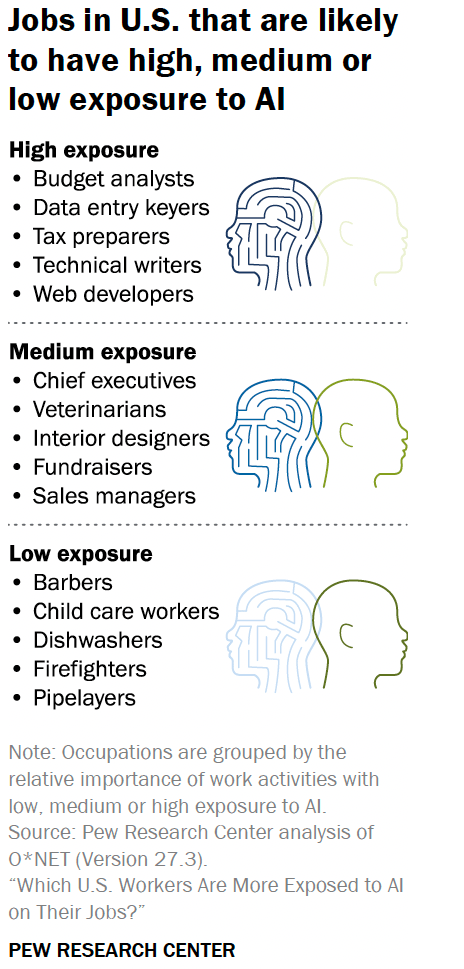 The fact that women and Asians are particularly affected by the AI shift in their jobs is due to the typical occupations of these demographics. A recent study by McKinsey came to a similar conclusion: by 2030, women will be 1.5 times more likely than men to be forced to change jobs due to AI.
Recommendation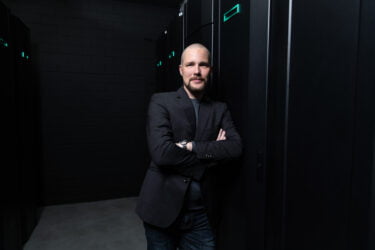 High AI exposure does not automatically mean job loss
Whether AI will actually lead to fewer jobs is still unclear, the Pew research team writes. Technology can both replace and augment humans. In the research context, therefore, higher AI exposure does not automatically mean that jobs will disappear. It just shows that AI will play an important role.
AI could also create new jobs for highly skilled professionals, just as the Internet created web developers. In addition, AI could help the economy as a whole become more productive and create more jobs.