Murf AI is a text-to-speech software that combines realistic voices with royalty-free music and video.
Murf has over 120 AI voices in multiple languages, including four different English accents. The quality of the voices varies and there are some premium voices. The best AI voices can currently be found on Lovo by Genny or Eleven Labs.
Murf's biggest selling point is that it streamlines the production process for creating personalized ads and jingles, much like Synthesia does for avatar-voiced influencer videos.
Commercial Creation
One of the ways Murf speeds up this process is through the use of templates. Creators can choose anything from a shoe commercial to a documentary-style introduction to the solar system.
All aspects of these templates can then be customized in a variety of ways. In addition to text and voice, creators can add their images and footage to the editor.
Seamless text-to-video is still a long way off, with Runway Gen 2 and Kaiber only capable of producing very basic videos. However, Murf AI could be used with image creation tools such as Midjourney and Dall-E and Photoshop's AI Fill tool to create simple commercials or short films with still images.
AI yourself
Murf also allows creators to clone their voice or the voice of others, similar to Eleven Labs. However, Eleven Labs' voices are more realistic. Content creators can use this feature to create reels and TikTok videos for their feeds without having to spend hours filming. Users' voices can also be used to narrate short films and be layered over stock footage for a documentary feel.
It takes 1–4 weeks to create an AI avatar from personal voice recordings. You own the rights to the custom voice and can use it for commercial purposes. Murf also offers a voice changer that takes your freestyle, low-quality recording and uses AI to replace your voice with a "professional sounding AI voice".
Recommendation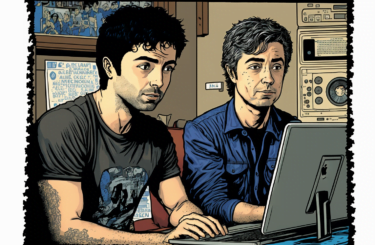 Pricing
Murf has a free trial. It allows users to try all 120+ voices, but they cannot be downloaded. It also allows 10 minutes of voice generation and 10 minutes of transcription for up to 3 users.
The basic plan is $19 per month and allows unlimited downloads, access to 60 basic voices, access to the 8000+ licensed stock soundtracks, access to 10 languages, and 24 hours of voice generation per user per year.
The Pro Plan includes all of the above, plus access to all 120+ voices, all 20+ languages & accents, and 48 hours of voice generation per user per year.
The Enterprise Plan allows 5+ users, unlimited voice generation, transcription & storage, collaboration & access control, and a dedicated account manager, which can be important when bugs occur.
Content Moderation
Murf's content policy prohibits profanity and any words or content they deem objectionable. They will remove such content "to the best of their ability". However, they do not commit to banning users, only the content itself.
Murf employees have the right to listen to audio samples of any creator who has used the voice cloning feature. This is obviously a privacy concern.
Founders
Murf AI was founded in 2020 by Indian Institute of Technology Kharagpur graduates Sneha Roy, Ankur Edkie and Divyanshu Pandey. The team is currently based in Bangalore, India, the leading technology capital of Asia. They are backed by angel investors including Disney Streaming.