Alphabet reports strong quarterly earnings as digital advertising rebounds, but cloud business slows. CEO Sundar Pichai gives an update on the company's new AI search horizon, Search Generative Experience.
Alphabet's revenue rose 11 percent year over year to $76.7 billion, while profit climbed 42 percent to $19.7 billion. However, Google Cloud Platform revenue numbers were disappointing, rising only 22.5 percent to $8.4 billion, below the $8.6 billion expected.
The cloud numbers in particular disappointed investors: Growth was 28 percent last quarter and 32 percent a year ago.
Despite claiming the AI crown, Google is currently unable to compete with Microsoft and OpenAI in chatbots or generative AI services from the cloud. While Google's cloud business is shrinking significantly, Microsoft is gaining.
Google's most promising AI project is its new AI search, SGE
However, Google still has a good shot at transforming its core search business into a more AI-driven and dialog-oriented variant, also using chatbots. With SGE (Search Generative Experience), Google has developed a hybrid prototype of the old and the new that is ahead of OpenAI or Microsoft's chatbot browsing in terms of multimedia, speed, usability, and, most importantly, reliability.
Since the middle of the year, Google has been rolling out SGE to initial test users in three countries. According to Pichai, the new search experience is getting good feedback and will be rolled out to more users. SGE is still in a "very early stage" of rollout, but is widespread enough to show Google that the product works, he said.
Advertising will continue to play an important role in monetizing the new AI search, Pichai said. Users would find ads helpful, and generative AI could be used to create high-quality ads tailored to each step of the search journey.
One challenge Google faces is the high cost of generative AI, especially with potentially billions of search queries per day. Here, too, Pichai said Google is making progress, both in training models and in running them. Google's goal, he said, is to offer the best AI models and infrastructure in the world.
Pichai sees this AI transformation of Google and Assistant as a long-term project over the next decade. For now, he said, the focus is on delivering a great user experience.
Recommendation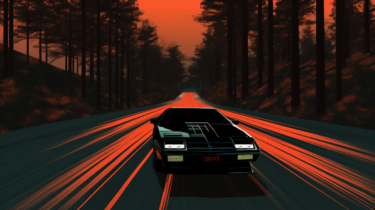 Since Microsoft and OpenAI haven't yet been able to steal market share from Google Search with their chatbots, despite enormous pressure at the beginning of the year, it seems that Google has averted the worst for now, which would have been total disruption in a very short period of time.