A survey by the Pew Research Center shows that Americans are largely unconcerned about ChatGPT and its impact on the job market. Certain professions, however, are taking a closer look.
According to the survey, conducted July 17-23 among approximately 5,000 U.S. adults, about 18 percent of Americans use ChatGPT. Twenty-four percent have heard of the OpenAI chatbot. The main users are younger people (29 percent males vs. 19 percent females) between the ages of 18 and 29 with a usage rate of 41 percent, dropping to 19 percent for those 50 and older.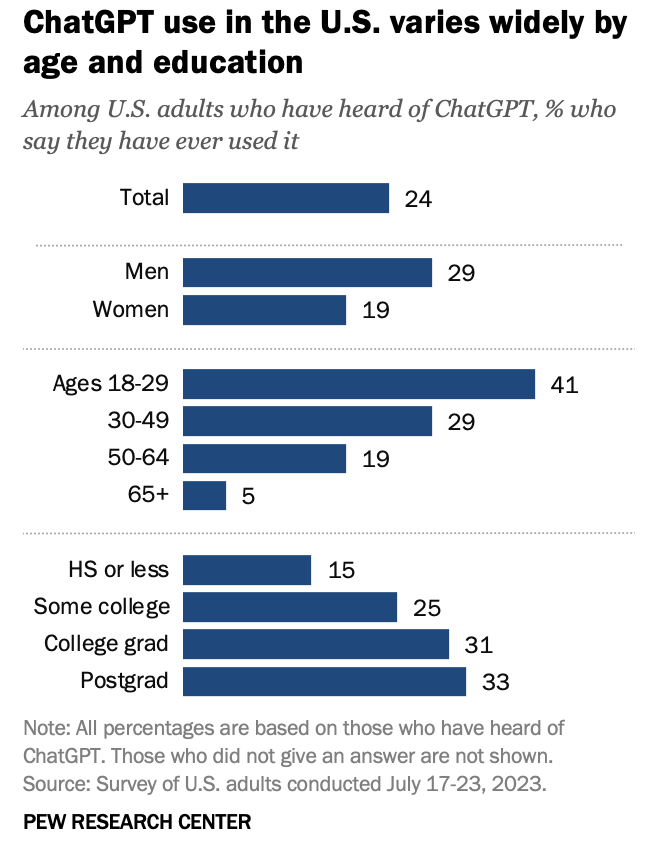 32 percent of people with a higher education know or use ChatGPT. The top uses are entertainment (20%), learning (19%), and work (16%). In a March Pew Research survey, use for work tasks was at 12 percent.
Among those with less education, only 14 percent use ChatGPT for learning. College graduates are at the other end of the scale at 26 percent. They are also 71 percent more likely to believe that chatbots will change the way they work, compared to 42 percent of those with a bachelor's degree or less.
ChatGPT affects others
Software engineers (56 percent), graphic designers (54 percent), and journalists (52 percent) are the professions most likely to agree that AI systems like ChatGPT will significantly change their work in the next 20 years. Teachers agree with 44 percent and lawyers with 31 percent.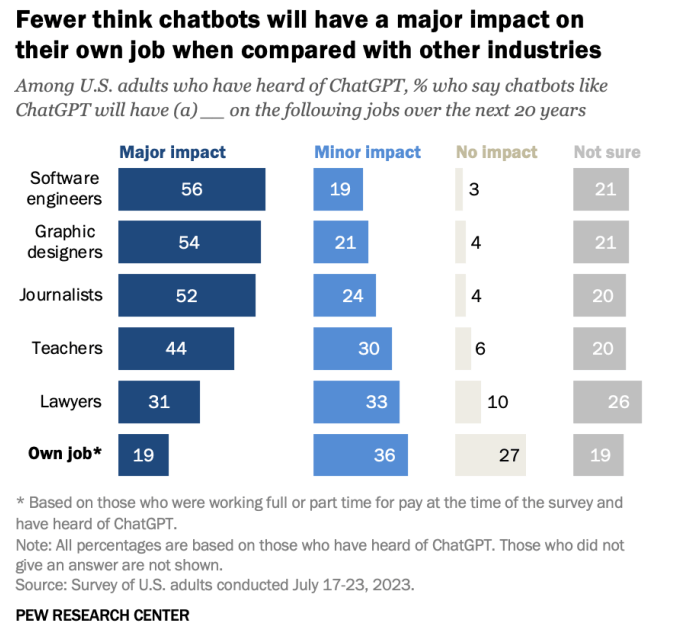 Overall, however, only 19 percent believe their own jobs will be significantly changed by AI. Thirty-six percent expect only a minor impact, and 27 percent expect no impact at all. The IT and education sectors expect the greatest impact.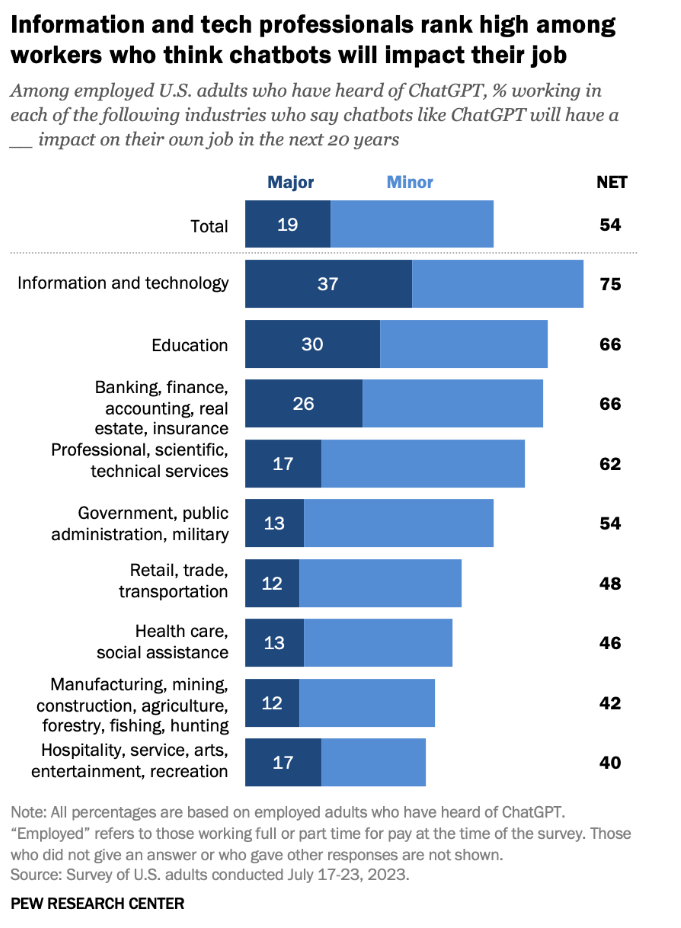 In particular, people with a college degree and especially the 30-49 age group (60 percent) expect at least a minor impact.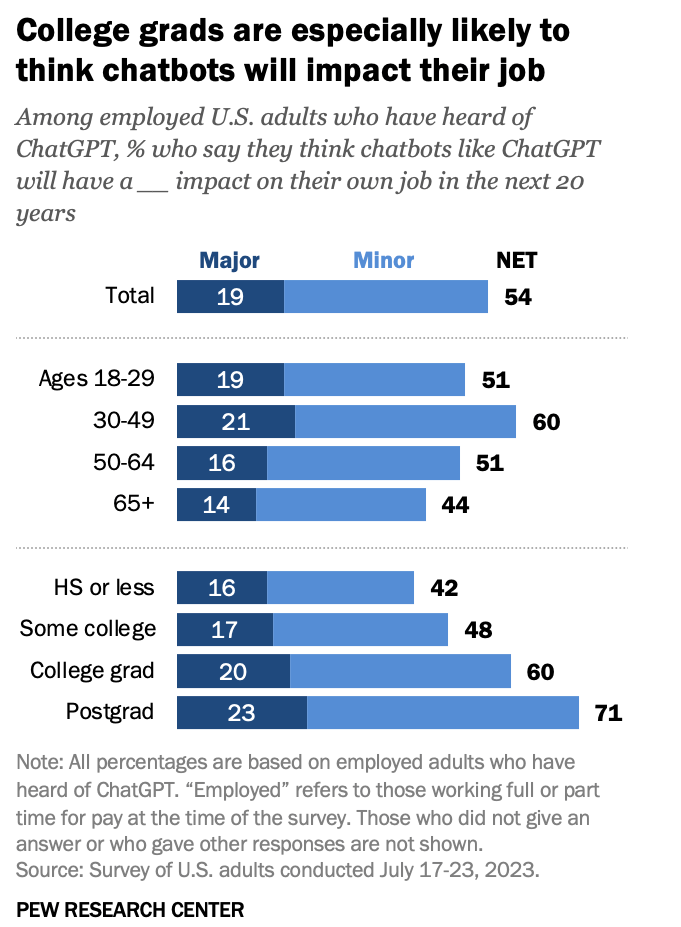 According to OpenAI, employees at 80 percent of Fortune 500 companies have set up a ChatGPT account using their business email address. The company released this information as part of the announcement of ChatGPT Enterprise.