Information from leaked internal mail added
Update from June 19, 2023:
Anton Rainer of Der Spiegel published excerpts of an internal mail to Axel Springer employees on Twitter. The mail talks about an "AI offensive" that should lead to Axel Springer's goal of publishing "digital only".
AI offers "enormous opportunities to give journalists more time for research and creativity," the mail reads. It mentions laying off colleagues who are "replaced by AI and/or processes in the digital world" or who "do not find themselves in the new lineup with their current skills."
AI, for example, should make the role of the "classic paper CVD" obsolete and "very soon … be able to completely take over the layout of the printed newspaper."
Original article dated June 11, 2023:
Axel Springer CEO Mathias Döpfner wants journalists to kill journalism
The Axel Springer media group is setting up its own mergers and acquisitions team for AI businesses. The move is driven by financial speculation, but also by the hope of better controlling the core business of journalism – even if it is self-destructing.
In an internal podcast, Axel Springer CEO Mathias Döpfner announced plans to build a team specifically for AI investments and acquisitions, according to Reuters, which obtained the podcast.
The report does not specify an exact strategic direction. The team is expected to focus on early- and late-stage acquisitions of AI companies that could be "important or attractive" to Springer for "various reasons."
Axel Springer is acting primarily as an investor, likely putting his money into several AI companies and hoping one of them takes off. Döpfner cites the successful acquisition of career platform Stepstone, which is set to go public this year, as a model.
Recommendation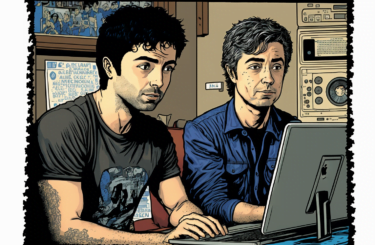 Döpfner's Springer journalists should be allowed to kill journalism themselves
Döpfner is particularly interested in AI technologies that could disrupt Axel Springer's business model: advertising, e-commerce, and journalism. In this context, he sees AI as a challenger.
"If somebody wants to kill journalism, OK, let us understand how and why, and let us journalists do it ourselves," says Döpfner.
Axel Springer is already experimenting with AI in the newsroom, including search-engine-optimized headlines for news articles that are automatically suggested to authors.
In the future strategy for Bild and Welt published at the end of February 2023Döpfner held out the prospect that artificial intelligence and increasing automation would make journalism "even more crucial than before."
"Journalistic creation is becoming the core of what we do. Journalistic production is becoming a by-product, more and more technically supported and automated. This means a reorganization of newsrooms and shifting of staff and costs. Understanding this change is essential to a publishing house's future viability," said Döpfner. "Only those who create the best original content will survive."
In line with its "digital only" strategy, Axel Springer intends to focus even more strongly on its digital business in the future. The Group is also planning job cuts at Bild and Weltthe extent of which is still open.
With Bild and Welt, Axel Springer operates two leading media brands in German-speaking countries and wants to grow in the US media market, among other things through the acquisition of Politicio. In Germany, the tabloid Bild in particular has come under constant criticism for countless violations of the press code.