Charisma AI is a platform for creating believable and lifelike characters for interactive storytelling, both for video games and as early mood boards for movies, novels, and other fictional products.
The platform provides an easy-to-use interface for creating high-quality virtual experiences and beings without writing code. Its primary function is to enable controllable conversations and audience interactions in a variety of settings, including entertainment, education, and training.
I've not seen an AI product on the market like this.
Key features of Charisma AI
Charisma AI is built on a conversation engine. It supports a wide range of AI voices, allows for contextual interaction among characters, and includes speech recognition for audience interaction​.
One use case would be to create virtual worlds and environments in the Metaverse or in AR experiences such as Apple's new Vision Pro.
It's essentially a no-code sandbox for game development with characters they call "truly intelligent NPCs."
Emotion and Memory
With Charisma AI, characters can display emotions and retain memories, adding depth to the story. Characters' personalities can shine through and their emotions can influence their reactions, making key moments in the story more memorable and replayable.
In-game memories can change how the story unfolds, making experiences feel more alive and influenceable​.
Natural Language and analytics
One of the standout features of Charisma AI is its natural language capability. There's no prompting or special syntax to learn; if you can write English, then you can write into Charisma.
Recommendation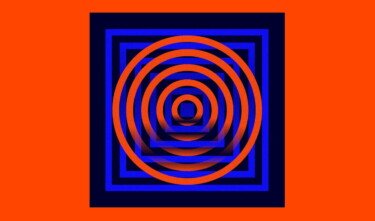 In addition, Charisma tracks conversations in real-time and provides analytics in the story editor, allowing creators to refine storylines based on what audiences like.
The technology behind Charisma AI
Charisma does not rely on a pre-existing language model like GPT-4. Instead, it uses its own trained language model, the details of which are proprietary and undisclosed. Recently, the company has partnered with UneeQ's digital humans/avatars to create a seamless marketing experience when customers interact with a company, such as asking for feedback.
Charisma AI's pricing structure
For those interested in creating interactive stories outside of the Charisma mobile app, a developer license is required. The app operates on a credit system that is charged for in-game interaction events.
Credit bundles can be purchased at prices ranging from $63 for 20,000 events to $350 for 160,000 events. This makes it largely unaffordable for the average casual user.
The minds behind Charisma AI
Charisma AI is the brainchild of Guy Gadney and John Whitney, who together founded To Play For, the company behind the Charisma AI platform. The company is based in the historic university city of Oxford, UK. They have combined expertise in digital media, games and interactive storytelling.