The U.S. military is increasingly investing in AI startups and working more closely with Silicon Valley.
The U.S. military is opening up to defense and defense-related startups as new technologies begin to transform modern warfare, the Financial Times reports.
Take startup Saildrone: For eight years, Saildrone's autonomous ships collected ocean data and contributed to climate change research. But in 2021, amid rising geopolitical tensions with China and Russia, the startup became a prime contractor for the U.S. Navy's AI surveillance fleet. Silicon Valley venture capitalists have backed the company to the tune of $100 million this year alone, and Saildrone is currently developing "Saildrone Surveyor," an autonomous ship for the Navy.
"We were 10 years ahead," says Richard Jenkins, founder and CEO of the startup. He says his company is a "good example of where commercial tech is so much more advanced and more nimble" than systems developed by the U.S. military.
Race with China and war in Ukraine drive change
This shift reflects a new urgency in the U.S. to use readily available commercial technologies for defense purposes. Three factors are driving this shift: China's development of advanced weapons such as hypersonic missiles that could defeat U.S. defenses; lessons from Ukraine about integrating commercial technologies such as drones or SpaceX's Starlink Internet into the military; and major advances in artificial intelligence in recent years that could revolutionize warfare.
In turn, the Pentagon has become a more motivated customer, the magazine reports. That's why venture capitalists are pouring billions into defense and defense-related startups, with investments doubling from $16 billion in 2019 to $33 billion in 2022.
But so far, the 100 most successful defense startups have raised a combined $42 billion – and the government's contribution ranges only from $2 billion to $5 billion. Critics say the Pentagon pays lip service to innovation but makes too few sustained commitments.
"For the first time ever, the US military is dependent on commercial tech to win a war, but they're not organized to deal with commercial tech," Steve Blank, an expert on national security innovation, told the Financial Times.
"China operates like Silicon Valley," the newspaper quoted Blank as saying. The U.S. Department of Defense, on the other hand, operates "like Detroit" on good days, the symbol of an outdated industrial city. "It's not a fair fight."
Recommendation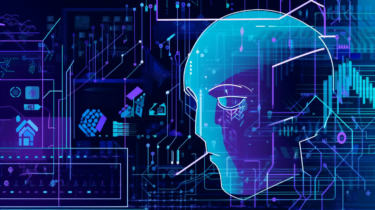 Open letter from defense startups criticizes "antiquated" U.S. government procedures
In a recent letter to Defense Secretary Lloyd Austin, Silicon Valley startup founders, and investors criticized the government's "antiquated" process for buying military technology. The letter was signed by the CEOs of Anduril, Palantir, and Lux Capital, among others.
But there are signs that this is slowly changing: In April, the Defense Department reorganized the Defense Innovation Unit, which is tasked with introducing commercial technologies and guiding companies through the bureaucratic hurdles of military procurement, and named its new director, former Apple executive Doug Beck, to report directly to Austin.
Beck's mission is to bring the U.S. military and Silicon Valley closer together, and under his leadership, Congress appropriated $111 million to fund the DIU mission through 2023, about $45 million more than the Department of Defense requested.