Anthropic, the AI startup known for its chatbot Claude, has been trying to land Google as a major investor after winning over Amazon. Now it seems they have succeeded.
According to the Wall Street Journal, the deal with Google is now in the bag: Two billion dollars will flow from Google to Anthropic over an unspecified period of time. Google will pay $500 million in cash immediately. This second investment follows Google's initial investment of approximately $300 million in February 2023.
Anthropic is currently rolling out its Claude 2 chatbot on the web and as a programming interface through its own services and partners such as Amazon AWS and Google's cloud AI service Vertex AI. Claude 2 is currently available in 95 countries, but is not currently available in the EU, presumably for privacy reasons.
The AI race is the cloud race
Google's move is strategic to break the currently overpowering duo of OpenAI and Microsoft, which together dominate the chatbot and LLM-API market. Microsoft's Azure cloud business grew last quarter thanks to generative AI, while Google and Amazon's AWS cloud growth slowed significantly.
Microsoft has an advantage over its competitors and OpenAI itself in that it can offer other AI models in addition to its market-leading GPT models, and it provides privacy-compliant GPT models in Europe. As a result, Microsoft has the most attractive overall AI cloud offering for many enterprises today.
The investment in Anthropic comes from Google's cloud business, which seeks at least a similar status to Microsoft: a strong, exclusive model from its own ranks, Gemini and more, complemented by models from market-leading LLM specialists, Anthropic, for a total offering superior to the competition.
Anthropic's agreements with Amazon and Google also include access to computing power to train and run their models.
Amazon is Anthropic's second major tech investor
Amazon is willing to invest up to $4 billion in Anthropic, which is currently seeking a valuation of between $20 billion and $30 billion, a significant increase from its $4 billion valuation in March. By comparison, OpenAI is said to be worth around $80 billion.
So far, Anthropic is said to have generated $100 million in annual revenue, with projections of $200 million by the end of the year and $500 million by the end of 2024, The Information reported, citing two people familiar with the situation.
Recommendation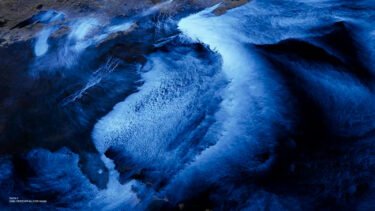 Anthropic is an AI language model startup founded in 2021 by former OpenAI employees led by siblings Dario and Daniela Amodei, and is currently the closest in quality to OpenAI's ChatGPT models with its chatbot Claude. It is based in San Francisco.
The group reportedly left OpenAI because they disagreed with its more commercial focus following Microsoft's entry. Daniela Amodei was responsible for security and policy at OpenAI from May to December 2020.
Before Google's initial investment, Anthropic had already raised $704 million. The largest investor is Alameda Research, the crypto hedge fund of FTX founder Sam Bankman-Fried, which invested $500 last year, according to the Financial Times. It is possible that Anthropic will be included as an asset in Bankman-Fried's bankruptcy.