Google is rolling out its new "Search Generative Experience" to early users. Can it bridge the gap between AI answers and traditional web search?
At Google I/O, Google announced the Search Generative Experience (SGE): Instead of the traditional link list, Google Search generates an AI answer to the search query you enter. Only then does the link list follow.
Given Google's market power in web usage, this feature alone has the potential to fundamentally change the flow of traffic on the Internet.
Initially, users in the US who are premium Google One customers and have access to Google's "Search Labs" (waitlist) will have access to SGE. Search Labs is not yet available in other countries or languages ​​other than English.
Google is testing the waters: AI answers sometimes automatically, sometimes by pushing a button, sometimes not at all
Currently, SGE works in two modes: for simple questions like "How do I solve the Rubik's Cube?", SGE automatically generates a longer ChatGPT-style answer, with follow-up questions below the text, or additional links to web pages next to the text. Every so often, the AI ​​answer has to be activated by pressing a button.
How can I solve a rubik's cube? pic.twitter.com/FzGpk4o9ua

— Brendan OConnell (@BrendanOConnell) May 25, 2023
The AI ​​answers are similar to the current Featured Snippets, but are longer and link to multiple related webpages instead of displaying the text of a single page directly in the results. Featured Snippets are currently still displayed by Google, but below the AI ​​answers. If the AI ​​answers are successful, Featured Snippets will likely disappear as they are redundant.
Selecting follow-up questions leads to a chat interface similar to Google Bard or ChatGPT, where you can freely converse with the chatbot. Answers are generated with additional links and multimedia directly in the search or chat interface. In e-commerce, for example, a query about a product could turn into a conversation about its pros and cons. See the video below for an example.
Mobile user interface pic.twitter.com/cP3xeG6nYu

— Barry Schwartz (@rustybrick) May 25, 2023
Recommendation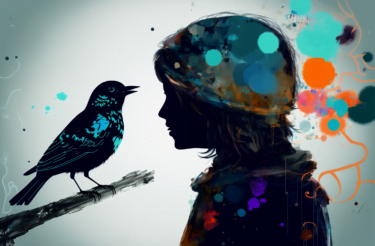 For Google, this opens up many new opportunities for ad placement, some of which are already built into the current version, such as product search.
For local search queries, such as restaurants, Google uses generative AI to get a sense of the place based on descriptions and reviews. And more features are being tested. For example, for hair salons, Google's AI will provide information about average prices in the area when you ask.
What are the best bars in amsterdam pic.twitter.com/flzZ76T6Az

— Brendan OConnell (@BrendanOConnell) May 25, 2023
The following video by Andy Simpson gives a first look at SGE and the different new search result types as well as the user interface.
Google's AI search clearly outperforms ChatGPT's browsing with Bing in terms of interface and multimedia
Google's market power is particularly evident in local search and product search. In terms of usability and multimedia, Google is far ahead of OpenAI's simple ChatGPT text screen with its slow Bing search, thanks to its well-designed interface and the integration of various services such as Google Maps or Shopping into generative AI answers. Google also offers more sources. The following screenshots of the same search queries illustrate this.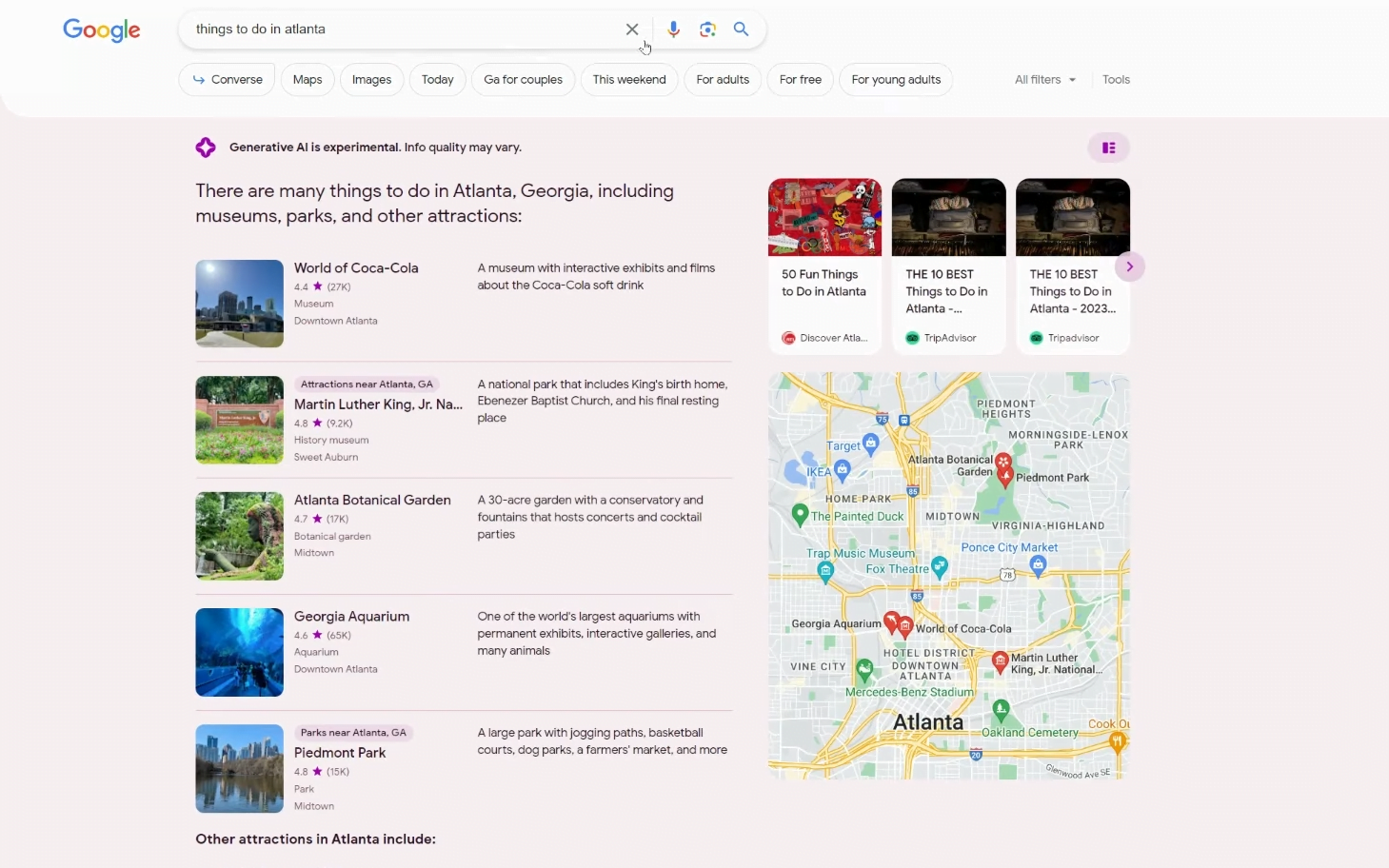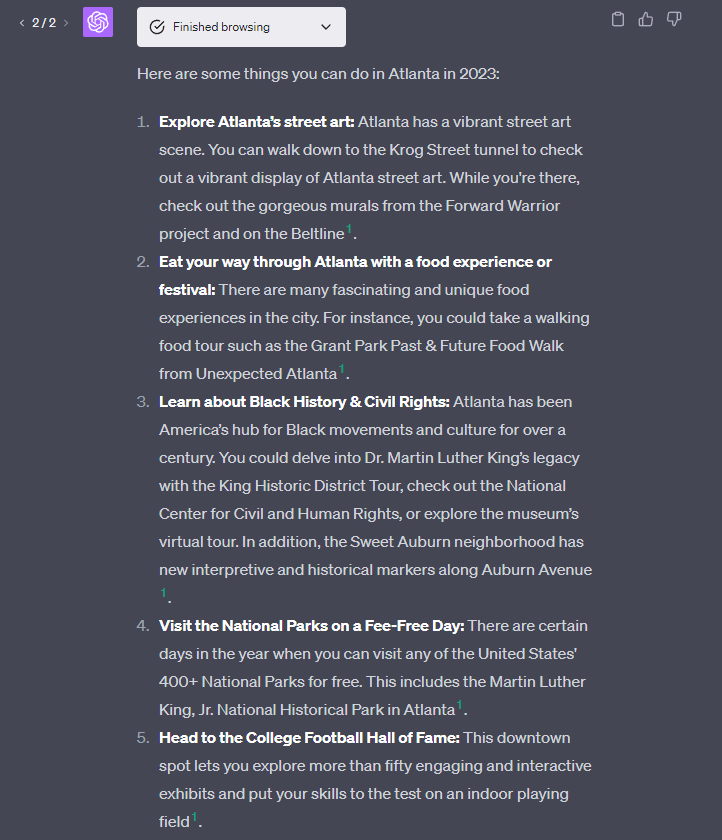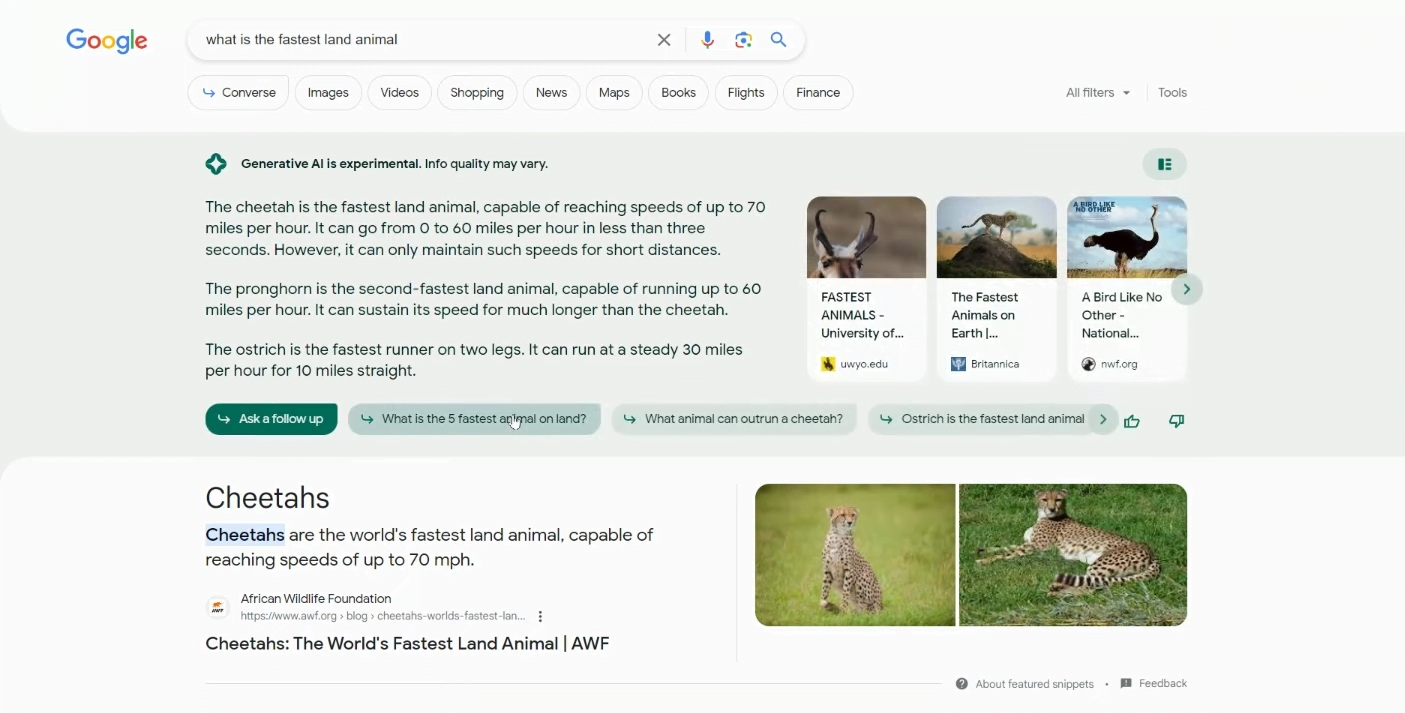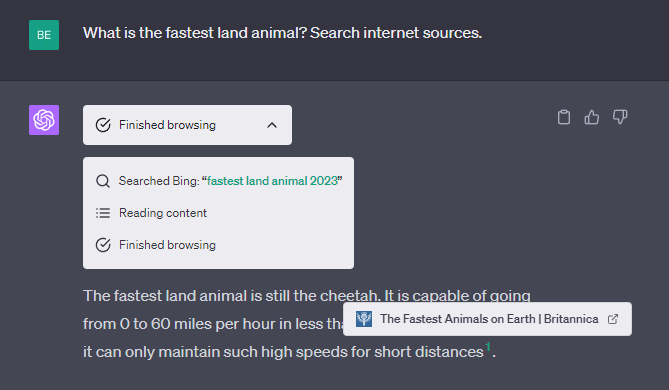 Of course, some users may prefer ChatGPT's minimalist and (for now) ad-free text interface. But for the masses, Google's multimedia interface with follow-up questions may be a better fit, as well as for publishers, whose content may be set back, but at least included as visual info tiles instead of just footnotes.
If OpenAI and Microsoft are serious about attracting users from the Google search ecosystem to their chatbot ecosystem, they need to offer more.