Added statement from Sam Altman
Update April 1, 2023:
OpenAI CEO Sam Altman responded to the Italian privacy watchdog's request on Twitter: His company will "of course defer" to the Italian government and will no longer offer ChatGPT in Italy, effective immediately. However, OpenAI expects to comply with all privacy laws, Altman said.
Original article from March 31, 2023:
ChatGPT processes large amounts of personal data without OpenAI being very transparent about how it is used. The Italian privacy watchdog is now putting a stop to this.
Individuals ask for a personal birthday card for Mom, companies develop marketing concepts for new products, a dog owner enters the blood values ​​of his four-legged friend: Through ChatGPT's protected chat room, OpenAI now has access to masses of personal and perhaps secret data .
Compared to social media services, ChatGPT is likely to reveal even more private data because people feel unobserved. Personal data may also be included in the training data of ChatGPT's most powerful model, GPT-4. OpenAI doesn't disclose the datasets it used to train GPT-4.
Italy revokes OpenAI and ChatGPT's right to process Italian citizens' data
The Italian privacy watchdog criticized this approach and banned OpenAI from processing the data of Italian users. It said there was no legal basis for "the mass collection and storage of personal data for the purpose of 'training' the algorithms underlying the operation of the platform."
OpenAI does not provide users with sufficiently transparent information about data processing, nor does it adequately protect children under the age of 13, who are prohibited from using the platform under the terms of service, it said. The authority has launched an investigation.
In its privacy policy, OpenAI secures all rights to users' content. "When you use our Services, we may collect Personal Information that is included in the input, file uploads, or feedback that you provide to our Services ("Content")." This information is used, among other things, for research and development of new programs and services.
Recommendation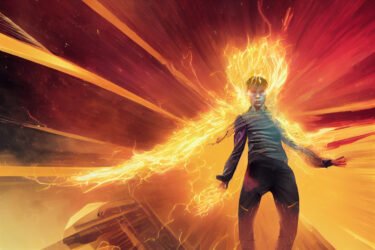 It is known that OpenAI uses a training method that incorporates human feedback on the results generated into a dataset for further AI training. This requires OpenAI to collect human input, machine output, and the corresponding human evaluation of the output. In ChatGPT, OpenAI accomplishes this through a built-in scoring system for generated responses.
OpenAI's data breach plays into hands of privacy advocates
ChatGPT is still working in Italy, but OpenAI must comply with the Italian privacy watchdog's request to block access from Italy, Guido Scorza told Wired Italy. OpenAI must respond within the next 20 days or face a fine of 20 million euros, or up to four percent of its annual revenue.
OpenAI recently gave the Italian DPA a talking point on privacy issues: on March 20, a data leak occurred in which ChatGPT users' chat and payment information was briefly visible to other users. The DPA mentioned this incident as a point of criticism in its notice. OpenAI explained the incident on blog in detail.