Meta might have imagined a different reaction to the social media presence of AI celebrities. So far, the concept seems to be turning off fans.
At Connect 2023 in late September, Meta announced that it would soon offer chatbots that mimic celebrities via WhatsApp, Messenger, and Instagram. The idea is to bring fans closer to their idols. Judging by the reaction on social media, however, the feature has been met with more rejection than enthusiasm.
Who is talking here: AI or celebrity?
One of the reasons for this is that the AI avatars look and talk like their identity models, but appear under a different name. For example, Kendall Jenner becomes "Billie"(@yoursisbillie), and Charli D'Amelio becomes "Coco"(@cocosgotmoves). Fans of the originals seem confused and reject the concept.
Charli D'Amelio as Coco, dance enthusiast
Chris Paul as Perry, pro golfer who helps you perfect your swing
Dwyane Wade as Victor, Ironman triathlete who motivates you to do your best
Izzy Adesanya as Luiz, a flashy MMA prospect who can back up his trash talk
Kendall Jenner as Billie, No-BS, fellow fighter to the death
LaurDIY as Dylan, quirky home improvement and tinkering expert and Generation Z companion
MrBeast as Zach, the big brother who will roast you – because he cares
Naomi Osaka as Tamika, anime-obsessed Sailor Senshi in training
Paris Hilton as Amber, detective partner in crime solving
Raven Ross as Angie, workout queen who balances fitness and meditation
Roy Choi as Max, experienced sous chef for culinary tips and tricks
Sam Kerr as Sally, the free-spirited girlfriend who tells you when to take a deep breath
Snoop Dogg as Dungeon Master, Choose your own adventure with the Dungeon Master
Tom Brady as Bru, articulate sports debater who never misses a beat

From the Meta press release
At least Meta makes several efforts to make the AI background clear on its Instagram profile. For example, "AI managed by Meta" can be found right below the profile name, and by clicking on "More info", Meta tries to explain the concept in more detail. However, when one of these short videos is shown during a normal swipe through the reels, there is no indication that a real person is playing an artificial person.
Kendall Jenner's fanbase expresses their concerns under the debut video of "Billie" in no uncertain terms. Comments like "This is honestly scary" or "What the actual frick is goin on" collect tens to hundreds of thousands of likes, which can be taken as a sign of skepticism against the AI project.
It also seems unclear to many whether it is an avatar or perhaps the real Kendall Jenner that can be seen and heard in the video. In the age of deepfakes, anything seems possible. The images previously uploaded to the Instagram channel have the watermark "Imagined with AI".
It is also unclear to fans whether the celebrities even agreed to this AI experiment and are being paid for it. According to a report by The Information, Meta paid up to five million US dollars for six hours of work – which presumably includes the videos that were posted. However, Meta apparently failed to effectively educate fans, who only learned about the project in the comments.
Recommendation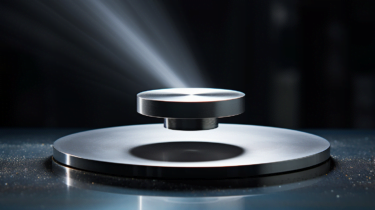 AI avatars could jeopardize brand relationships
The fact that the avatars don't use the real names of their celebrity counterparts could have legal implications. As Fortune writes, the real person and their AI siblings don't always see eye to eye. For example, "Coco" would have made negative comments about brands like TikTok and Dunkin' Donuts, with which Charli D'Amelio has a business relationship.
Meta was not the only one to come up with the idea of outsourcing public figures' contact with fans to AI. Earlier this year, for example, influencer Caryn Marjorie launched a chatbot called CarynAI, for which fans had to pay good money. Meta offers the AI clones for free, but there doesn't seem to be a way to contact them in Germany and other markets yet.