Updated May 05, 2023:
OpenAI needs funding. According to a new report from The Informationthe company lost $540 million last year, twice as much as the year before.
At least some of that money was spent poaching key engineers from Google. The Information cited three people familiar with OpenAI's financial situation.
OpenAI is on track to generate "hundreds of millions of dollars" annually since launching its paid version, ChatGPT Plus, a few weeks ago, the people said. However, as more customers use its AI systems and new versions are trained, costs are likely to continue to rise.
OpenAI CEO Sam Altman has privately suggested that his company may try to raise $100 billion from investors in the coming years, the report said.
Original article from April 29, 2023:
OpenAI raises another $300 million – Report
In addition to Microsoft, more investors are looking to capitalize on the potentially lucrative future of OpenAI.
Venture capital firms Tiger Global, Sequoia Capital, Andreessen Horowitz, Thrive, Founders Fund and K2 Global have collectively invested $300 million in OpenAI, Techrunch reports. The investment round is expected to be officially announced next week.
The new investment is separate from Microsoft's $10 billion investment in January 2023. While Microsoft is investing in OpenAI primarily for strategic reasons, the new investment round is your standard venture capital deal.
Recommendation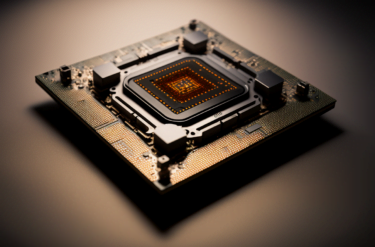 OpenAI's current valuation leaves plenty of room for growth
According to Techcrunch, OpenAI is currently valued between $27 billion and $29 billion. This is consistent with information from the Wall Street Journal in early January 2023, which valued OpenAI at $29 billion – despite comparatively low revenues of an estimated $200 million in 2023. By 2024, OpenAI reportedly expects to generate $1 billion in revenue.
The investment in OpenAI at this high valuation could be justified by the tremendous growth of ChatGPT, which is estimated to have attracted well over 100 million users since its launch in late November 2022. It is not known how regularly these users engage with the service and what proportion of them are paying customers.
OpenAI's huge valuation shows that its investors have big growth fantasies for the company, which are not dampened by the current rather tense economic environment. In addition to ChatGPT, OpenAI offers other models and services such as DALL-E 2 for image generation or Whisper for transcribing audio to text. However, none of them come close to the success of ChatGPT.
ChatGPT dominates the chatbot market
OpenAI's main competitor for ChatGPT is Google's Bard. But Google has so far failed to transfer the hype of ChatGPT to its product. In addition, Google is rolling out Bard much more slowly for qualitative, economic, and perhaps ethical reasons. Google is reportedly planning to be much more aggressive in its AI strategy in the coming months.
In addition to Google Bard, a few open-source chat systems are emerging. However, in terms of quality and especially accessibility, OpenAI with ChatGPT is clearly ahead.
Recently, OpenAI has solved European privacy issues with new privacy features, at least for now. ChatGPT is available again in Italy after a temporary block.